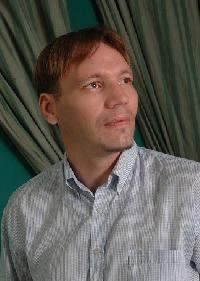 Անդամ է սկսած Oct '11
Աշխատանքային լեզուները՝
անգլերենից նորվեգերեն
շվեդերենից նորվեգերեն
դանիերենից նորվեգերեն
իսպաներենից նորվեգերեն
Ronny Nielsen
<b>Quality translations on time!</b>



Դոմինիկյան Հանրապետություն

Տեղական ժամանակ:

03:49 AST (GMT-4)




Մայրենի՝ նորվեգերեն (Variant: Bokmål)

PayPal accepted

Feedback from
clients and colleagues
on Willingness to Work Again

25

positive reviews

Your feedback
Անկախ գրավոր և/կամ բանավոր թարգմանիչ,

Ստուգված անդամ
This person has a SecurePRO™ card. Because this person is not a ProZ.com Plus subscriber, to view his or her SecurePRO™ card you must be a ProZ.com Business member or Plus subscriber.

Translation
Մասնագիտանում է՝
Ճարտարագիտություն (ընդհանուր)

Գործարարություն / առևտուր (ընդհանուր)

Իրավունք՝ պայմանագրեր

Մեքենա / Ավտոմեքենաներ և բեռնատարներ

Արտոնագրեր

Իրավունք (ընդհանուր)

Շուկայավարություն / Շուկայի հետազոտում
Կառավարություն / քաղաքականություն
Հեռահաղորդակցություն (հաղորդակցություն)

Համակարգիչներ (ընդհանուր)
More
EUR
PRO մակարդակի միավորները՝ 147, Պատասխանած հարցերը՝ 99, Տված հարցերը՝ 41
22 գրանցում



More
Money order, Չեկ, MasterCard, Դրամական փոխանցում, PayPal, Payoneer, MoneyGram, Western Union | Send a payment via ProZ*Pay
Ուղարկված թարգմանության նմուշները: 8


More
EN-NO ordliste
Other - Self learned
Թարգմանական փորձառության տարիները՝ 17։ ProZ.com-ում գրանցման ամսաթիվը՝ Apr 2011։ Անդամ է դարձել՝ Oct 2011-ին։
N/A
N/A
Adobe Acrobat, Microsoft Excel, Microsoft Word, Powerpoint, SDL TRADOS, SDLX
Ronny Nielsen հավանություններ ProZ.com's Մասնագիտական ուղեցույցներ.
Bio
I´m a native Norwegian freelance translator and business consultant with excellent references and currently working with some of the most prestigious translation companies in the world.

My CV resume is available upon request.

I prefer a longterm cooperation with my clients based on confidentiality and trust.

Please feel free to ask any questions regarding my services.

Looking forward to be working with you soon!







Այս օգտվողը KudoZ-ի միավորներ է վաստակել՝ օգնելով այլ թարգմանիչների ՊՐՈ մակարդակի բառերի թարգմանության հարցում։ Նրա առաջարկած թարգմանությունները տեսնելու համար սեղմեք ընդհանուր միավոր(ներ)ի վրա։



Վաստակած ընդհանուր միավորները: 163
ՊՐՈ մակարդակի միավ.: 147


Գլխավոր լեզուները (ՊՐՈ)
անգլերենից նորվեգերեն
135
շվեդերենից նորվեգերեն
8
դանիերենից նորվեգերեն
4
Գլխավոր ընդհանուր ոլորտները (ՊՐՈ)
Տեխնիկա/ճարտարագիտություն
51
Այլ
46
Բժշկական
16
Գործարարություն/ֆինանսներ
12
Իրավունք/արտոնագրում
10
Եվս 2 ոլորտի միավորները >

Գլխավոր հատուկ ոլորտները (ՊՐՈ)
Էլեկտրոնիկա / Էլեկտ. Ճարտարագիտություն
12
ՏՏ (Տեղեկատվական տեխնոլոգիաներ)
12
Մեքենա / Ավտոմեքենաներ և բեռնատարներ
8
Իրավունք (ընդհանուր)
8
Մեխանիկա / Մեխ. ճարտարագիտություն
8
Բժշկական՝ սարքեր
8
Հանքագործություն և հանքեր / Ակնեղեն
8
Եվս 19 ոլորտի միավորները >

Տե՛ս բոլոր վաստակած միավորները >
Հիմնաբառերը՝ norwegian, english, spanish, swedish, danish, freelance, translator, translation, subtitling, transcription, business, commerce, government, politics, EU, consultant, consulting, real estate, localization, technology, computers, technical, engineering, law, patent, contracts, paper manufacturing, medical, sports, tourism, TV, movies, series, design, telecommunications, general
Բնութագրի վերջին արդիացում
Sep 25