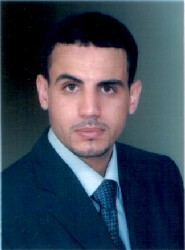 Անդամ է սկսած Feb '06
Ձայնային ողջույն
Աշխատանքային լեզուները՝
անգլերենից արաբերեն
անգլերենից յորուբա
արաբերենից անգլերեն
իտալերենից արաբերեն
ֆրանսերենից արաբերեն
Availability today:
| | | |
| --- | --- | --- |
| | April 2021 | |
S
M
T
W
T
F
S
1
2
3
4
5
6
7
8
9
10
11
12
13
14
15
16
17
18
19
20
21
22
23
24
25
26
27
28
29
30
Ashraf Al Saad
Your Multilingual Service Provider



Սաուդյան Արաբիա

Տեղական ժամանակ:

21:43 +03 (GMT+3)




Մայրենի՝ արաբերեն
Անկախ գրավոր և/կամ բանավոր թարգմանիչ
This person has a SecurePRO™ card. Because this person is not a ProZ.com Plus subscriber, to view his or her SecurePRO™ card you must be a ProZ.com Business member or Plus subscriber.

This person is listed as an employee of:
Blue Board affiliation:
5.0
Translation, Interpreting, Editing/proofreading, Website localization, Software localization, Voiceover (dubbing), Subtitling, MT post-editing, Transcription, Training, Desktop publishing, Project management
Մասնագիտանում է՝
Գովազդ / Հասարակական կապեր
Մեքենա / Ավտոմեքենաներ և բեռնատարներ
Գործարարություն / առևտուր (ընդհանուր)
Համակարգիչներ՝ սարքաշարեր
Համակարգիչներ՝ ծրագրագրաշարեր
ՏՏ (Տեղեկատվական տեխնոլոգիաներ)
Իրավունք ՝ արտոնագրեր, ապրանքանիշեր, հեղինակային իրավունք
Հեռահաղորդակցություն (հաղորդակցություն)
Մարմնամարզություն / ֆիթնես / հանգիստ
Մեխանիկա / Մեխ. ճարտարագիտություն
Հաշվապահություն
Ավիատիեզերք / Օդագնացություն / Տիեզերք
Գյուղատնտեսություն
Անասնաբուծություն
Մարդաբանություն
Հնագիտություն
Արվեստ, կիրառական արվեստ և արհեստ
Աստղագիտություն և տիեզերք
Կենսաբանություն (-տեխ,-քիմ, միկրո-)
Բուսաբանություն
Շինարարություն /քաղաքացիական շինարարություն
Նյութեր (պլաստմասսա, խեցեղեն և այլն)
Վկայականներ, դիպլոմներ, թույլատրագրեր, ինքնակենսագրություններ
Քիմիա, Քիմ. Գիտություն/Ճարտարագիտություն
Պոեզիա և գրականություն
Կինո, ֆիլմեր, հեռուստացույց, դրամա
Սնունդ և կաթնամթերք
Անտառագիտություն / Փայտ / Փայտանյութ
Համակարգիչներ (ընդհանուր)
Խոհարարություն / Խոհարարագիտություն
Կոսմետիկա, գեղեցկություն
Հանքագործություն և հանքեր / Ակնեղեն
Իրավունք՝ պայմանագրեր
Բժշկական՝ ատամնաբուժություն
Տնտեսագիտություն
Կրթություն / Մանկավարժություն
էներգիա / Էլեկտրաէներգիայի արտադրություն
Շրջակա միջավայր և բնապահպանություն
Միջուկային Ճարտարագիտություն/գիտություն
Անուններ (անձնանուն,ընկերություն)
Փիլիսոփայություն
Առեղծվածներ
Ծագումնաբանություն
Ծագումնաբանություն
Աշխարհագրություն
Երկրաբանություն
Արտահայտություններ / ասույթներ / ասացվածքներ
Ապահովագրություն
Ժուռնալիստիկա
Իրավունք (ընդհանուր)
Իրավունք՝ հարկեր, տուրքեր և մաքսեր
Լեզվաբանություն
Մետաղագործություն / Ձուլում
Սնունդ
Այլ
Թուղթ / թղթի արտադրություն
Լուսանկարում/Պատկերում (և Գծապատկերային արվեստներ)
Արտոնագրեր
Մանրածախ առևտուր
Նավեր, ծովագնացություն, նավատորմ
SAP
Ժարգոն
Երկրաբաշխություն
Կենդանաբանություն
More
PRO մակարդակի միավորները՝ 9, Պատասխանած հարցերը՝ 15, Տված հարցերը՝ 3
Visa, Չեկ, Դրամական փոխանցում | Send a payment via ProZ*Pay
Ուղարկված թարգմանության նմուշները: 1


More
Digital Cameras, Mobile Phone
Bachelor's degree - Al Alsun Faculty for Languages & Translation
Թարգմանական փորձառության տարիները՝ 15։ ProZ.com-ում գրանցման ամսաթիվը՝ Feb 2003։ Անդամ է դարձել՝ Feb 2006-ին։
N/A
անգլերենից օրոմո (Egyptian Translators Association )
անգլերենից յորուբա (Egyptian Translators Association)
անգլերենից քինյարվանդա (Egyptian Translators Association )
անգլերենից դինկա (Egyptian Translators Association)
անգլերենից իբգո (Egyptian Translators Association)




More
ATN / APTS, WATA
Across, Adobe Acrobat, Adobe Illustrator, Adobe Photoshop, Aegisub, Alchemy Publisher, Amara, AutoCAD, Bablic, BaccS, Belle Nuit Subtitler, CafeTran Espresso, CaptionHub, CaptionMaker/MacCaption, Captiz, Catalyst, Crowdin, DejaVu, DivXLand Media Subtitler, Dreamweaver, Easyling, EZTitles, FinalSub, fiveLoadSub, Fluency, FrameMaker, Frontpage, Fusion, Ginger Page, GlobalizeIt, Google Translator Toolkit, Heartsome, Helium, IBM CAT tool, Idiom, Indesign, J-CAT, Lilt, Lingotek, Lingviny, Localizer, LocStudio, LogiTerm, Lokalise, LSP.expert, MadCap Lingo, MateCat, memoQ, MemSource Cloud, MetaTexis, Microsoft Excel, Microsoft Office Pro, Microsoft Word, MotionPoint, MovieCaptioner, MOX Gateway, Multicorpora, Multilizer, Net-Proxy, Ninsight Ayato, OmegaT, Smartling, Other CAT tool, Pagemaker, Pairaphrase, Passolo, Personal Translator, PhraseApp, Plunet BusinessManager, Poliscript, Powerpoint, Projetex, PROMT, Protemos, ProZ.com Translation Center, Qordoba, QuaHill, QuarkXPress, Redokun, Rulingo, SDL Online Translation Editor, SDL TRADOS, SDLX, Silver Bullet Suite, Smartcat, Smartling, STAR Transit, Subtitle Edit, Subtitle Editor, Subtitle Workshop, Swordfish, Text United Software, titlebee, Titlevision Submachine, TOM Agency, Transifex, Translate, Translation Exchange, Translation Workspace, TranslationProjex, TransSuite2000, Uniscape CAT tool, VoxscribeCC, WebTranslateIt.com, Wincaps Q4, Wordbee, Wordfast, XTM, XTRF Translation Management System
http://www.alllocatrans.com

CV/Resume (PDF)
Ashraf Al Saad հավանություններ ProZ.com's Մասնագիտական ուղեցույցներ (v1.1).
Bio
Why Arabic Locatrans
Arabic Locatrans has been established for over 8 years.
As one of the best, modernized translation agency in the Middle east, Arabic Locatrans is very much focused on quality, with a database of over 120 highly professional, experienced translators, Localizers and DTP Specialists. We are in a unique position to handle complex multi-lingual projects in almost any language. We work with a great number of the most famous clients world wide. MS, HP, IBM, Samsung, Toshiba, Philips, LG, BenQ, Sony, Ericson, Nokia, Sanyo, O2, Mercedes Benz, Toyota, Daewoo, Hundai, Ford, Phizer, Gambro, Tourism Authorities in Egypt, UAE, Singapore, Malaysia, Britain, Scotland, Air France, QUTEL, DAGOC, US Army, US State Departments are list here as examples of our regular clients.
We believe that our role is to help our clients better understand their translation needs, to work with them to ensure they receive the best quality of translation at the most reasonable price.
Translator Selection and Quality Control
In order to maintain high standards all our translators have a recognized qualification in translation, as well as the necessary qualifications within their professional area of expertise. In selecting translators for your project we would match the skills and qualifications of the individuals to the text in order to provide you with a technically correct and stylistically sympathetic end product.
We are dedicated to providing the very best service to all our customers.
We monitor quality in a number of ways and the quality monitoring procedures can be tailored to individual clients or individual projects.
Techniques that we employ to monitor quality include:
1. Objective Measures
These include industry standard quality metrics for assessing translation quality, as well as our own tailored measures for tracking mistakes, wrong terms, misspellings etc. These measures put style aside and judge only the actual mistakes within a document; however, they provide an accurate and accountable measure of quality.
2. Subjective Measures
These include customer surveys and feedback which give a picture of whether the style of the document was correct, as well as whether the overall service received came up to scratch.
We have found that by employing the above techniques, and making the quality measures transparent for client and supplier, the improvement of quality becomes a partnership issue. Quality improves, and the overall cost of translation is reduced dramatically due to fewer errors.
1- Translation:
Translation into Arabic and English of commercial leaflets sales brochures legal documents contracts certificates technical manuals computer manuals Military TechnicalTranslation of manuals training guides handouts local authority literature film scripts and packaging materials. Other general subjects are considered upon inspection of text. A database of specific terms is kept for each particular company to ensure consistency in all follow up translations
.
2- Localization:
Localization of Computer Software, Menu Strings and Internet home Pages for PC Windows. Accepts files as HTML, Word for Windows, RTF, TEXT or in other common word processing and DTP software.
3- Proofreading, Editing & Reviewing:
Excellent command of proofreading and editing all the translation works. Sometimes, when the translated subject is highly technical I hire other specialists to assist in delivering very high quality work.
4- Typesetting & DTP:
Contact Arabic Locatrans today for all of your Multilingual Desktop Publishing needs. We support Mac and IBM platforms and work with a variety of DTP Software as listed below. Our Language experience ranges from European to the more exotic ones such as Arabic, Farsi Urdu.
Arabic Locatrans has specialized in providing services in high quality post-translation typesetting since 2001 to the translation, advertising and marketing industries throughout the U.S. and Europe. Samsung, Benq, Viewsonic, Sanyo, HP, Asus, Toshiba, JVC, Panasonic, Hoover, LG, Gambro, Mercedes Benz, London Governorate, Siemens and Motorola are just a few of the companies that we have had the pleasure of providing services on behalf of our clients.
Whether you have in-house multilingual publishing capabilities or not, Arabic Locatrans can be of assistance to your growing business for small to large projects from beginning to end. Think of us as in-house multilingual DTP Specialists that you can call on when the need arises and receive the highest-quality output within the allotted budget.
Arabic Locatrans. Services can assist you with all of your Multilingual Desktop Publishing needs. We support Mac and IBM platforms, and work with a variety of DTP software in numerous languages. All that is needed is the original version and the translated text. We can then drop in the translated copy into your layout, saving time (and therefore reducing the cost) and ensuring that the exact same text areas and sizes are used as in the original for a ready-to-print finished product. If for any reason the original is not available, not to worry, we can reproduce it to match your hard copy.
Supported Applications
Adobe Acrobat
Adobe FrameMaker
Adobe Illustrator
Adobe PageMaker
Adobe PhotoShop
Corel Presentation/WordPerfect Suite
Macromedia Freehand
Microsoft Excel
Microsoft PowerPoint
Microsoft Publisher
Microsoft Word
Nissus Writer
QuarkXPress
And more...
.
5- Voce-over & Transcription:
Arabic voice-over of Commercial Films and Videos, Documentaries & Training audio visuals Transcribing cassette tapes and video tapes from English, Italian and Arabic, and translating them, if requested.
6- Brand Name Analysis:
Analyzing and Transchecking brand names for there Local Meaning, linguistic correlations, Positive and Negative Associations, Similarity, preference ...etc. I also staff other transcheckers for the following countries: Egypt, Libya, Tunisia, Algeria, Sudan, Saudi Arabia, Qatar, Lebanon, Syria, Jordan, Bahrain, Yemen, Oman and United Arab Emirates.
Turnaround & Delivery:
- Non-Technical Translation: 4500 - 5000words/day (including initial Proofreading and File simple Formats).
- Technical Translation: 2500 - 3000words/day (including initial Proofreading and File simple Formats).
- In case of high volume assignments, I could arrange a team of translators to carry out the project and commit to deadline.
Multilingual DTP:
=================
We provide full DTP and Typesetting Services in almost all languages.
We have excellent command of all DTP Applications such as:
- Adobe InDesign (All Versions)
- Adobe FrameMaker (All Versions)
- Adobe PageMaker (All Versions)
- Adobe Illustrator (All Versions)
- Adobe Acrobat Distiller (All Versions)
- Adobe Photoshop (All Versions)
- Macromedia Flash
- Macromedia Freehand
- QuarkXpress
I have long been working as full time freelance translator, localizer and proofreader.
I have long experience in so many fields listed below:
=====================
1- Technical Translation:
I have long been working for the following companies:
- Samsung
* Printers
* Fax Machines
* Digital Video Camcorders
* Digital Still Cameras
* TFT Monitors
* LCD Monitors
* Mobile Phones
* Pocket PC Phone
* VCD
- LG
* Laptops
* LCD Monitors
* LCDTV
* Mobile Phones
- HP
* Laserjet Printers
* Inkjet Printers
* Fax Machines
* Coppiers
* Scanners
* Multifunction Products
* Projectors
* Laptops
* Digital Still Cameras
- BenQ
* LCD Monitors
* TFT Monitors
* Mobile Phones
* MP3 Players
* SmartPhone
- Panasonic
* Digital Cameras
* HI-FI Stereo
- Hoover
* Vaccum Cleaners
- Ericson
* Mobile Phones
* Radio Communication Devices
- Paintech
* Mobile Phones
- Piko
* TV Monitors
* Vaccum Cleaners
- Foretc Star
* Digital satellite Receiver
- Humax
* Digital satellite Receiver
2- Software Localization
- Bluetooth Technology
- MobileAction
- OSD Localization for Samsung Digimax, Digital Satellite Receivers
3- Legal Field
Legal translations: Assignments, mergers, powers of attorney, deeds & contracts (distribution, purchase and sale, licenses, representation, production, recording, leasing), judgments, international and EU related legislation and jurisprudence, articles of association, by-laws, certificates of acknowledgement deeds, Apostilles, letters rogatory, invoices, consent agreements, wills, conveyance agreements, etc.
- Translating Court Documents for British Commercial and Civil Courts
- Translating Legal documents for UAE Courts
- Translating Legal Documents for American States
- Translating so many High Volume Projects for Iraq
4- Medical Translation
- Translating and Localizing Gambro Brand New Products for Saudi Arabia Markets
- Translating Enforce Medical Books for Iraqi Government
- Translting for Phizer
5- Web Site Localization
- Translation and Localization of many web sites and portals.
6- Localization
- So many localization projects for MS
- So Many localization projects for Philips
7- Business translations:
Commercial presentations, commercial excerpts, reports, business correspondence, human resources, employee manuals.
8- Miscellaneous:
Tourism, music, songs, press releases, videotapes and cassettes, transcriptions, biographies, art catalogues, validation of degrees, birth & death certificates, philosophy, social issues, human rights, education, edutainment, academics, etc.
Samples and references are available upon request.
Contact Details:
===============
Address:
======== Egypt
Telephone:
==========
Office: 002 047 3633909
Home: 002 047 3634239
Fax: 002 047 3630095
Mobile: 002 010 1932718
Email:
[email protected]
Yahoo Messenger:
[email protected]
MSN Messenger:
[email protected]
Հիմնաբառերը՝ Banking Business Commerce Finance Financial Legal Court Investment Market Marketing Research Arabic Translation Arabic Localization Arabic DTP Arabic Typesetting Medicine Medical Pharmacy Pharmaceuticals Chemistry Chemical Biology Agriculture Zology Botany Tourist Tourism Human Sciences Philosophy Scociology Psychology User Guides Instruction Manual Instruction Guide Troubleshooting Guide Software Hardware Web Site Electronics Engineering Proofreading Editing Brochures vehicles Automotives Home Appliances Construction Reports Equipment Tools IT Technology Information Export War Adaptation Brand Name Analysis Egypt Libya Algeria Tunisia Morocco Sudan Saudi Arabia Jordan Lebanon Qatar United Arab Emirates Dubai Bahrain Iraq Yemen Oman Palastine Kuwait InDesign Quark QuarkXpress FrameMaker Illustrator Adobe Acrobat PageMaker Photoshop Publisher Tageditor Trados Transit De Javu Wordfast LocoStudio software translation hardware translation it translation website translation usermanual translation software translation brochure translation commercial translation financial translation scientific translation educational translation social translation business translation marketing translation word translation pdf translation html translation xml translation php translation excel translation powrpoint translation database translation trados translation technical translation legal translation law translation medical translation political translation tourism translation literary translation engineering translation economic translation religious translation arabic arabic to english arabic english arabic into english from arabic to english from arabic into english english to arabic english arabic english into arabic from english to arabic from english into arabic technical medical legal financial commercial marketing educational political economic scientific social business literary engineering arabic translation technical arabic translation technical english arabic translation legal arabic translation legal english arabic translation law arabic translation law english arabic translation medical arabic translation medical english arabic translation political arabic translation political english arabic translation tourism arabic translation tourism english arabic translation literary arabic translation literary english arabic translation engineering arabic translation engineering english arabic translation econmic arabic translation econimic english arabic translation religious arabic translation religious english arabic translation software arabic translation software english arabic translation hardware arabic translation hardware english arabic translation it arabic translation it english arabic translation website arabic translation website english arabic translation usermanual arabic translation usermanual english arabic translation software arabic translation software english arabic translation brochure arabic translation brochure english arabic translation commercial arabic translation commercial english arabic translation financial arabic translation financial english arabic translation scientific arabic translation scientific english arabic translation educational arabic translation educational english arabic translation social arabic translation social english arabic translation business arabic translation business english arabic translation marketing arabic translation marketing english arabic translation word arabic translation word english arabic translation pdf arabic translation pdf english arabic translation html arabic translation html english arabic translation xml arabic translation xml english arabic translation php arabic translation php english arabic translation excel arabic translation excel english arabic translation powerpoint arabic translation powrpoint english arabic translation database arabic translation database english arabic translation trados arabic translation trados english arabic translation software translations hardware translations it translations website translations usermanual translations software translations brochure translations commercial translations financial translations scientific translations educational translations social translations business translations marketing translations word translations pdf translations html translations xml translations php translations excel translations powrpoint translations database translations trados translations technical translations legal translations law translations medical translations political translations tourism translations literary translations engineering translations economic translations religious translations arabic translations technical arabic translations technical english arabic translations legal arabic translations legal english arabic translations law arabic translations law english arabic translations medical arabic translations medical english arabic translations political arabic translations political english arabic translations tourism arabic translations tourism english arabic translations literary arabic translations literary english arabic translations engineering arabic translations engineering english arabic translations econmic arabic translations econimic english arabic translations religious arabic translations religious english arabic translations software arabic translations software english arabic translations hardware arabic translations hardware english arabic translations it arabic translations it english arabic translations website arabic translations website english arabic translations usermanual arabic translations usermanual english arabic translations software arabic translations software english arabic translations brochure arabic translations brochure english arabic translations commercial arabic translations commercial english arabic translations financial arabic translations financial english arabic translations scientific arabic translations scientific english arabic translations educational arabic translations educational english arabic translations social arabic translations social english arabic translations business arabic translations business english arabic translations marketing arabic translations marketing english arabic translations word arabic translations word english arabic translations pdf arabic translations pdf english arabic translations html arabic translations html english arabic translations xml arabic translations xml english arabic translations php arabic translations php english arabic translations excel arabic translations excel english arabic translations powerpoint arabic translations powrpoint english arabic translations database arabic translations database english arabic translations trados arabic translations trados english arabic translations software translator hardware translator it translator website translator usermanual translator software translator brochure translator commercial translator financial translator scientific translator educational translator social translator business translator marketing translator word translator pdf translator html translator xml translator php translator excel translator powrpoint translator database translator trados translator technical translator legal translator law translator medical translator political translator tourism translator literary translator engineering translator economic translator religious translator arabic translator technical arabic translator technical english arabic translator legal arabic translator legal english arabic translator law arabic translator law english arabic translator medical arabic translator medical english arabic translator political arabic translator political english arabic translator tourism arabic translator tourism english arabic translator literary arabic translator literary english arabic translator engineering arabic translator engineering english arabic translator econmic arabic translator econimic english arabic translator religious arabic translator religious english arabic translator software arabic translator software english arabic translator hardware arabic translator hardware english arabic translator it arabic translator it english arabic translator website arabic translator website english arabic translator usermanual arabic translator usermanual english arabic translator software arabic translator software english arabic translator brochure arabic translator brochure english arabic translator commercial arabic translator commercial english arabic translator financial arabic translator financial english arabic translator scientific arabic translator scientific english arabic translator educational arabic translator educational english arabic translator social arabic translator social english arabic translator business arabic translator business english arabic translator marketing arabic translator marketing english arabic translator word arabic translator word english arabic translator pdf arabic translator pdf english arabic translator html arabic translator html english arabic translator xml arabic translator xml english arabic translator php arabic translator php english arabic translator excel arabic translator excel english arabic translator powerpoint arabic translator powrpoint english arabic translator database arabic translator database english arabic translator trados arabic translator trados english arabic translator software translators hardware translators it translators website translators usermanual translators software translators brochure translators commercial translators financial translators scientific translators educational translators social translators business translators marketing translators word translators pdf translators html translators xml translators php translators excel translators powrpoint translators database translators trados translators technical translators legal translators law translators medical translators political translators tourism translators literary translators engineering translators economic translators religious translators arabic translators technical arabic translators technical english arabic translators legal arabic translators legal english arabic translators law arabic translators law english arabic translators medical arabic translators medical english arabic translators political arabic translators political english arabic translators tourism arabic translators tourism english arabic translators literary arabic translators literary english arabic translators engineering arabic translators engineering english arabic translators econmic arabic translators econimic english arabic translators religious arabic translators religious english arabic translators software arabic translators software english arabic translators hardware arabic translators hardware english arabic translators it arabic translators it english arabic translators website arabic translators website english arabic translators usermanual arabic translators usermanual english arabic translators software arabic translators software english arabic translators brochure arabic translators brochure english arabic translators commercial arabic translators commercial english arabic translators financial arabic translators financial english arabic translators scientific arabic translators scientific english arabic translators educational arabic translators educational english arabic translators social arabic translators social english arabic translators business arabic translators business english arabic translators marketing arabic translators marketing english arabic translators word arabic translators word english arabic translators pdf arabic translators pdf english arabic translators html arabic translators html english arabic translators xml arabic translators xml english arabic translators php arabic translators php english arabic translators excel arabic translators excel english arabic translators powerpoint arabic translators powrpoint english arabic translators database arabic translators database english arabic translators trados arabic translators trados english arabic translators SmartPhone Pocket PC Phone iPode Samsung LG Philips Toshiba Sanyo Sony Panteck Hoover Lure Group Dubai Mobileaction Bluetooth communications IT DTP QA Proofreading Editing Voice-over Brand Name Analysis Technical Writing Copywriting dari pashto Pushto Urdu Singalese Swahili Swedish Fulani Somali Afrikaans Polish Rominian Slovak Slovenian Russian Ukrainian Punjabi Tamil Hindi farsi Persian Kurdish Kurdish sorani English to Arabic Arabic to English French to Arabic Italian to Arabic English to Farsi German to Arabic Spanish to Arabic English to Dutch English to Czech English to Afrikaans English to Bengali English to Bosnian English to Creek English to Danish English to Dinka English to German English to Gujarati English to Hausa English to Hindi English to Igbo English to Indonesian English to Italian English to Khmer English to Kurdish English to Malayalam English to Panjabi English to Polish English to Pushto English to Romanian English to Russian English to Slovak English to Slovenian English to Tamil English to Thai English to Turkish English to Urdu English to Ukrainian English to Dari English to Somali English to Fulani English to Swedish English to Swahili English to Norwegian(Nynorsk) English to Mandingo English to Malay English to Tigrinya English to Zulu English to Amharic Albanian, Armenian, Azeri, Bosnian, Bulgarian, Byelorussian, Catalan, Chinese (Simplified), Chinese (Traditional), Croatian, Czech, Danish, Dutch, English (UK), English (USA), Estonian, Finnish, Flemish, French (Canadian), French (European), Georgian, German, Greek, Gujarati, Hebrew, Hindi, Hmong, Hungarian, Indonesian, Italian, Japanese, Khmer, Korean, Latin, Lithuanian, Malay, Norwegian, Persian, Polish, Portuguese (Brazil), Portuguese, Romanian, Russian, Serbian, Spanish, Spanish (Mexico), Spanish (South America), Swedish, Tagalog, Tamil, Telugu, Thai, Tibetan, Turkish, Turkmen, Ukrainian, Urdu, Uzbek, Vietnamese and Welsh. Official South African languages: Afrikaans, Ndebele, Sepedi, Sesotho, Setswana, Siswati, Tshivenda, Xhosa, Xitsonga and Zulu. Other African languages: Arabic, French, Hausa, Igbo, Nama/Damara, Otjiherero, Portuguese (Angola), Portuguese (Mozambique), Shona, Swahili and Yoruba, Twi, dinka, lingala, marathi, kurdish, sorani, kurmanci, kurmaanji, bediniSwahili Kinyarwanda Kikuyu Luo Kamba Kirundi Lingala Zulu Chichewa Sesotho Venda Tsonga Setsawna Siswati Afrikaans Ndebele Shona Acholi Arabic Albanian Assamese Afar Burmese Armenian Bengali Afrikaans Cebuano Azerbaijani Gujarati Amharic Chinese (Simplified) Belarusian Hindi Bambara Chinese (Traditional) Bosnian Kannada Bemba Dari (Afghan Farsi) Catalan Konkani Berber Dzongkha Creole Malayalam Chichewa Farsi Kazakh Marathi Dinka Filipino Serbian Mirpuri Fula Fukienese Serbo-Croatian Oriya Fulani Hmong Turkish Punjabi Hausa Ilocano Turkmen Sanskrit Igbo Ilongo Sylheti Kikongo Indonesian Bahasa Tamil Kinyarwanda Japanese Telugu Kirundi Karen Urdu Krio Khmer Lari Korean Lingala Kurdish (Sorani) Luganda/Ganda Kurdish (Kurmanji) Malagasy Kurdish (Bahdini) Mandinka/Mandingo Lao Mauritian Creole Malay Bahasa North Sotho/Sepedi Nepali Ndebele Pashto (Afghani) Nuer Sindhi Oromo Singhalese Shona Tagalog Somali Tajik South Sotho/Sesotho Thai Swahili Vietnamese Tigre Tigrinya Tonga Tsonga Tswana Twi Venda Wolof Xhosa Yoruba Zulu
Բնութագրի վերջին արդիացում
Mar 29